You are here
PACAPE NEWS
2015 Teacher/Administrator Award Winners
Congratulations to this year's winners!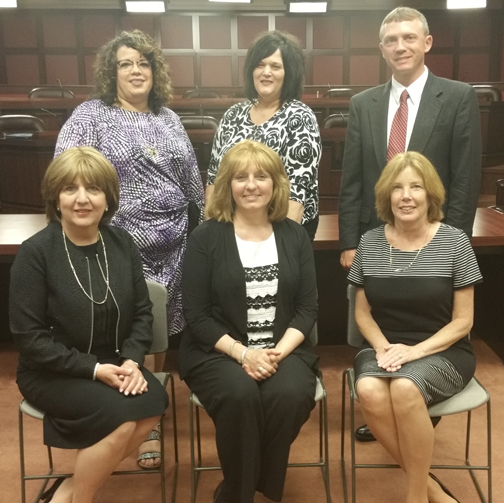 School Choice Week 2015 Highlights
To see highlights of this year's School Choice Week, visit the National School Choice Week website.
"PA School Choice Champion Legislator of the Year" Announced
LANCASTER, PA (January 30, 2015) – The Pennsylvania Council on American Private Education (PACAPE) presented its "PA School Choice Champion Legislator of the Year" Award to Pennsylvania Senator Dominic F. Pileggi (R-Chester) during National School Choice Week at a special ceremony planned for Thursday, January 29, 2015.
"Senator Pileggi is a hero who throughout his illustrious and distinguished career has provided a legacy of private education and school choice to the Commonwealth of Pennsylvania," noted Dr. D. Merle Skinner, Co-Coordinator of PACAPE.
"I am honored to have a chance to work for PA families in conjunction with Senator Pileggi's leadership," said Sean McAleer, Director of Education for Pennsylvania Catholic Conference.
The event, which was held at 9:00 a.m. at Statesman Hall at the Doubletree Resort, was timed to coincide with National School Choice Week, a nationwide celebration of the education options from traditional public schools, public charter schools, magnet schools, online academies, and home schools. More than 450 people attended the award ceremony which was held during the ACSI Administrator Board Conference.
PACAPE is organized to provide a framework for communication and cooperation among nonpublic jurisdictions and schools in the Commonwealth of Pennsylvania, preschool through secondary. In addition, PACAPE strives to maintain productive relationships with the Pennsylvania Department of Education, the Pennsylvania Board of Education, the state and federal government, and other agencies which impact quality education and is a part of State Cape Network of the National Council on American Private Education (CAPE).
National School Choice Week (January 25 – 31, 2015) was America's largest-ever celebration of opportunity in education. Featuring more than 11,000 independently-organized events across all 50 states, the Week shines a positive spotlight on effective education options for children. National School Choice Week is independent, nonpolitical, and nonpartisan, and embraces all types of educational choice – from traditional public schools to public charter schools, magnet schools, online learning, private schools, and homeschooling.
For more information, contact Dr. D. Merle Skinner at merle_skinner@champion.org.
December 2014 Newsletter
PA CAPE Mission: Support and advocate quality non-public education for its affiliated schools.
PA House Bill 91 (EITC/OSTC Changes) Signed by the Governor: Pennsylvania House Bill 91 was signed into law on October 31 by Gov. Tom Corbett. In addition to the inclusion of a new eligible tax, it provides for the funding of EITC applications that are currently on the waiting list, providing that there are sufficient OSTC dollars available come January 2015. Go to www.pacape.org/eitcostcchanges14.pdf for the highlights of these changes.
Educator Recognition Program
PA CAPE membership recognizes the value of effective teaching and leadership that promote proficiency in student learning, and is successful to establish a positive school culture. Educator excellence is worthy of honor and recognition. With this premise, PACAPE has developed an annual program for the recognition of leadership excellence in outstanding classroom teachers and administrators in Pennsylvania non-public schools. This year's awards are set to honor Early Childhood, Elementary, and High School faculty and administration for their contribution to the PA Private School landscape. We encourage you to nominate a professional in the PA private school movement for this award! This year we are going to add a PACAPE story award in which stories of private school excellence can be recognized. Go to www.pacape.org for additional information. Award nominations open on December 20th! Finalists will come to Harrisburg on May 6th for a special luncheon at the Capitol. You may submit someone for the award at: https://www.surveymonkey.com/s/NVBF9M5.
Sign Up For PACAPE News
Each of our member Associations are sending out this newsletter to their member schools across PA and members are also receiving it directly from PACAPE. If you would like to be on the PACAPE mailing list, please send your email address, name, and other contact information to info@champion.org with the words PACAPE in the subject line. We will help keep you up to date with information on private school information!