You are here
Representative Jim Christiana - 2016 School Choice Champion
January 22, 2016 06:00 AM Eastern Standard Time
LANCASTER, Pa.--(BUSINESS WIRE)--Private school leaders in Pennsylvania will honor Pennsylvania Representative Jim Christiana for his support of school choice on Friday, January 29.
Pennsylvania Council for American Private Education (PACAPE) will present the School Choice Champion Award to Representative Christiana on behalf of Pennsylvania private schools. The event will be held at the Willow Valley DoubleTree Resort in Lancaster on January 29 at 9 a.m. during the Association of Christian Schools International Northeast Regional Administrator Board Conference.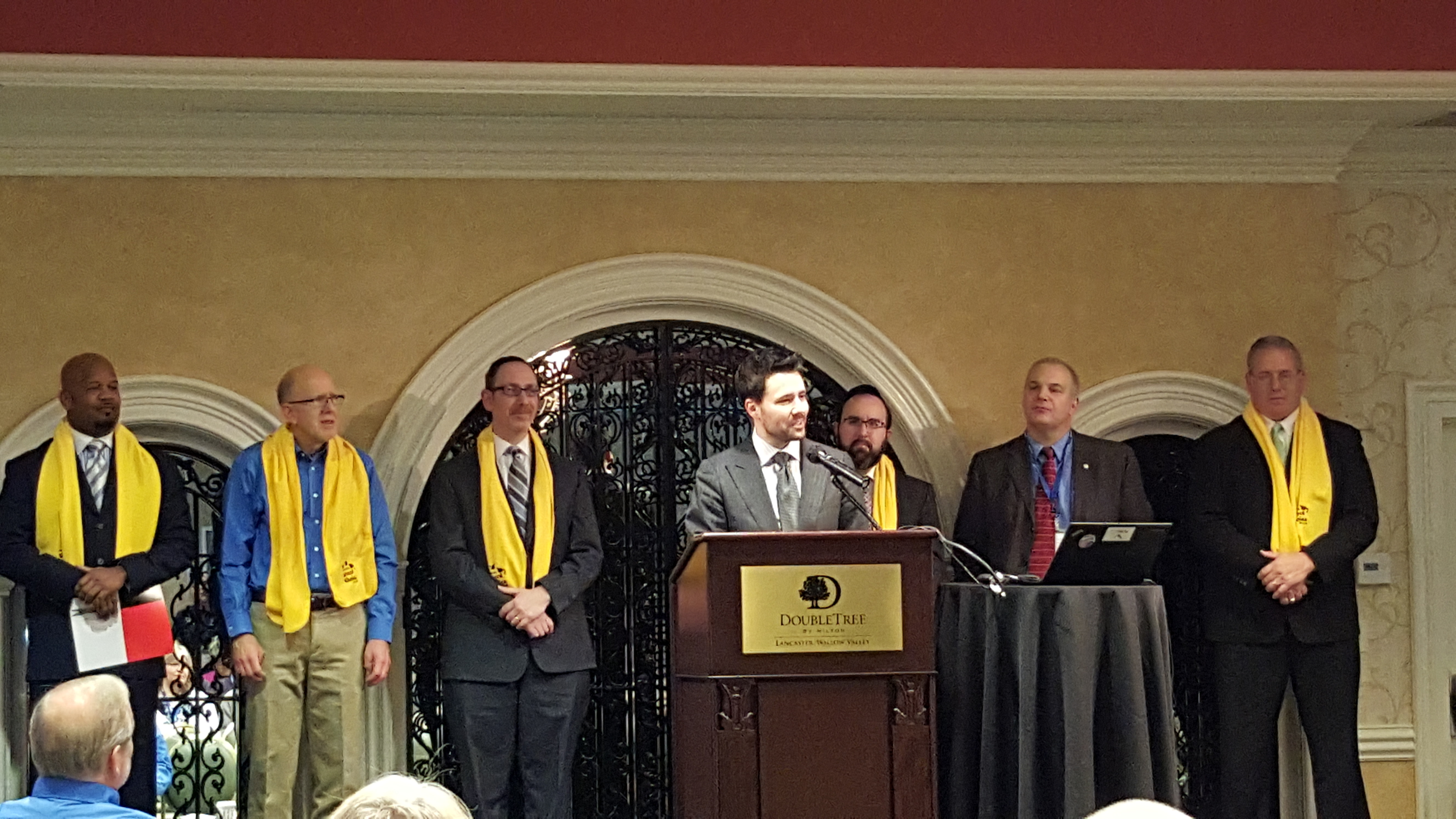 This event is timed to coincide with National School Choice Week (January 24-30, 2016), which will be the largest series of education-related events in U.S. history.
"PACAPE is thrilled to celebrate National School Choice Week with leaders from across our state and to present the PACAPE School Choice Champion Award to Representative Jim Christiana. Representative Christiana works tirelessly to promote education options for the children of Pennsylvania because no child should be forced to attend a school solely based on their ZIP code," said Dr. Merle Skinner, PACAPE.
Over 400 school administrators from the northeast region of the multistate area are expected to attend the conference. The School Choice Champion Award is sponsored by PACAPE, which includes the Association of Christian Schools International, PA Catholic Conference, Mid-Atlantic Region of Agudath Israel, Union of Orthodox Jewish Congregations of America (OU), and PA American Montessori Society.
For more information, contact Dr. Merle Skinner at Merle_Skinner@champion.org.
A nonpartisan, nonpolitical public awareness effort, National School Choice Week shines a positive spotlight on effective education options for students, families, and communities around the country.
For more information, visit www.schoolchoiceweek.com or www.facebook.com/schoolchoiceweek.
Contacts
Pennsylvania Council for American Private Education
Dr. Merle Skinner, 724-557-2675
Merle_Skinner@champion.org